HK International Lighting fair...! GH-N02..our 7th Consecutive year! Top 10 tips. (August 12,2016)
(2019/9/16)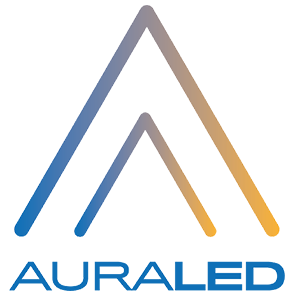 Hi All,

I always like to write about my top tips if your fortunate enough to be heading over to the HK international lighting fair. The fair dates as usual are 27th-31st October at the HK international Exhibition centre in Wanchai HK.

The Show has changed over the many years I have been visiting/exhibiting with now a huge variety of booths in greater number.

We will be in the China Grand Hall again after trying the 5th floor last year. Make a point to visit us as we can discuss how to protect YOUR interest and have the benefit of manufacturing in China.

So Top 10 tips....As I always like to do.

1) Book Hotels early!! The rates climb and often rooms can be big enough just to swing a cat but check the location to the fair.

2) Wear comfy shoes!! The show floor is very hard even if a thin carpet is thrown down. For those walking the fair or exhibiting feet get sore!! I always take 2 pairs! One comfy and one smart. Its the same for exhibitors as visitors.

3) First time visitors to HK: This could be a lot of sub advice. Firstly it seems custom that many visitors like to have some fun in the various party areas of HK But caution is a word I use often. If approached with a "free drink" then decline! I have heard of "spiked drinks" more than once.

4) The Show: Always take a name card with a designated e-mail address for the show otherwise you will end up with e-mails flooding your main mail address.

5) Booths will place things Like TUV, DLC, UL and the best one UGR19 over products and often massive Lm/W figures. Often these are fallacy to entice however we will as always keep it real. Check the approval number as often it will relate only to the driver not the complete fixture. Ask to see spectral reports and any other testing undertaken.

6) Where to eat? Many just like to stay in the Hotels but a host of great street restaurants exist. Get out and explore, go out with suppliers and get to know about them. The Peak is always a good location for any visitor.

7) Get into mainland and see the factories! This is best if you are a reseller as you will learn more in a China trip of factory visits than if you just visit the show. We have many clients scheduled for visits.

8) Be polite! Its a hustle bustle show with lots of sales trying to attract your attention. But we are all equal. So please be polite. (that goes for sellers and buyers).

9) Be better than buying purely on price! Ask Questions...Your clients deserve that.

10). For those who wish to get away from the madding crowd of HK can I suggest a quick evening ferry trip to Lamma island. here you will find a few nice restaurants 5min walk off the 20min Ferry that departs from Central Pier. I have personally taken some of our long term clients for dinner here. It is a Beautiful place to watch the sunset.

Looking forwards to seeing friends from across the world.

Safe Travels!

Barrie


Media (cover image)