How to make an LED NCF........Here is how. (June 18th, 2015)
(2019/9/16)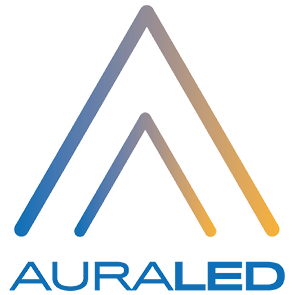 I posted a few weeks ago about being cautious when it comes to LED Non corrosive fittings well I have finally had a Patent granted so here we go.

I have seen so much rubbish being made purely on PP it is unreal on these type fixtures so wanted to do something better...as the saying goes the simple ideas are often the best.

I explained earlier how I wanted to transform the 1x2,2x2,1x4,2x4,1x5,2x5 housings in PC/PC that we already supply to some clients in 110V/240V fixtures over to LED. We do these in ALL colours, site yellow, Grey and others upon request.

With SS and Plastic clips.

I explained?my thought proccess and listening to some market issues had meant that I wished if I was going to make something then I wanted a different type of design.

I have seen what is being produced...and what is being touted in the markets by "LED distributors"...I just do not understand quite often.

Firstly if replacing a quantity of Non corrosive fittings it is easier for the Electrician to take out one and replace with a same?size model as the conduit entry points are the same.

I did not want two very important factors to be present on these fittings:

1) I did not want to have a "frosted or Milky" cover...this just changes the whole look of a fitting.

2) Nor did I want the spotting associated with placing SMD diodes on a gear tray with no cover...they look UGLY!.

I certainly did not just wish to place a PCB onto a Steel gear tray and extruding a new Housing out of Aluminium is:

a) costly and the potential wastage can be large.

b) Changes the whole look of these fittings.

So first part was to use some of the designs I had and form a fully extruded gear tray from a decent Aluminium that could allow the PCB to slide in place and a variety of clip on covers to be used.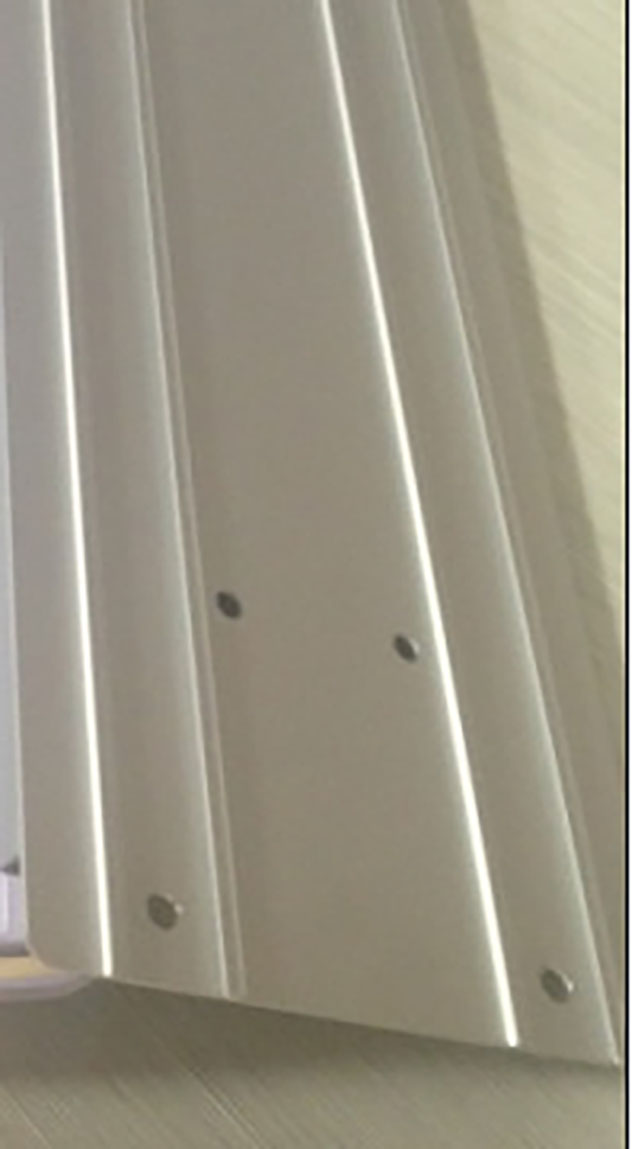 This needed to be at a good thickness otherwise it could "Warp" and also the cover clips would distort.

We already had the tooling for the PC covers specially designed from our MagT8 Patented retrofit for either a:

a) Smooth Opal apprearance like a Tube inside

b) A parabolic diffuser to spread the light further.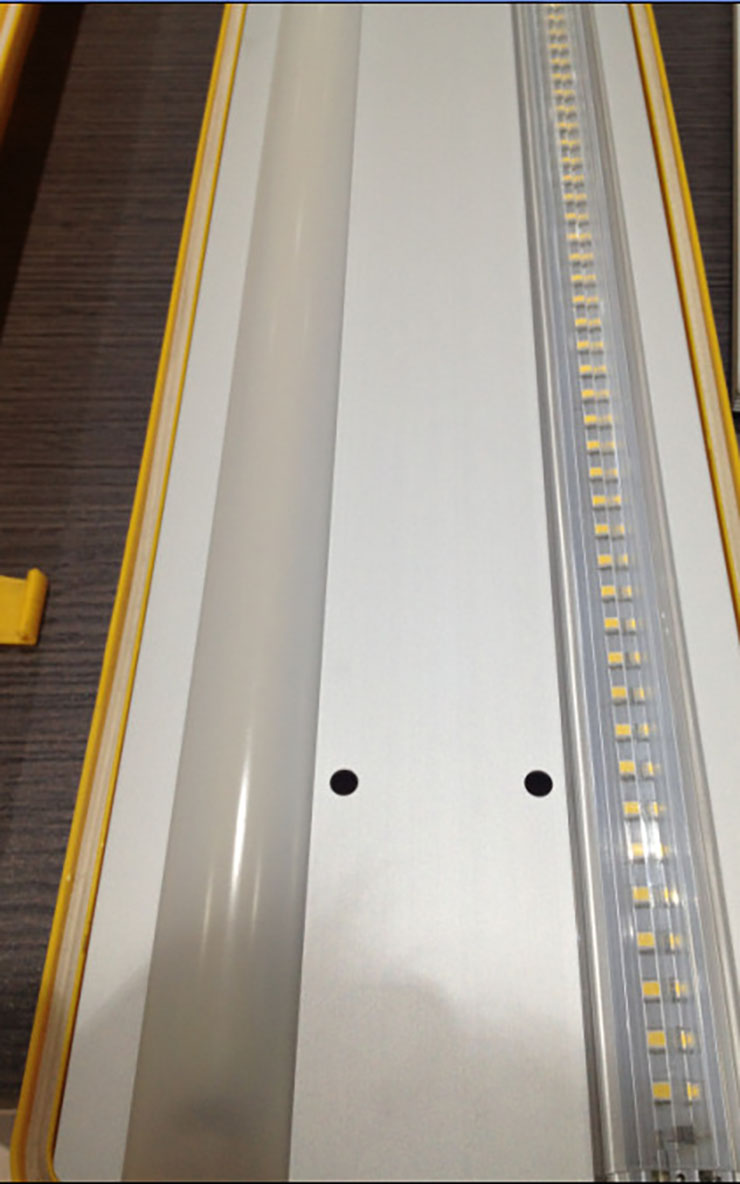 But one major point in my design and one that will ultimately set us apart (GO AND CHECK!!!) is the clever way I designed the heat exit strategy. Although the Extruded Anodized tray on this is also very high quality.

I know as I checked EVERY product available on the market and NONE, not one had thought of doing this so I registered a patent on the design (Now granted).

Thermal dissipation inside an IP65 enclosure is critical and to somehow get the "heat away" from the PCBs would solve many an issue. So i really could not understand how any other Manufacturer had not thought of this.

I checked the USA Lightfair...Not one....I Checked HK...I looked at what others were making "Cheap" and none had considered.

Knowing that one story that came out a few years ago was off a importer installing 23,000 LED tubes inside these fittings, for ALL to fail within 6 months, this part was essential.

Heat was the issue, so I came up with this rather simple yet effective way to solve that and if you know your product you will say "Why did I not think of that".....Patent has been granted!!.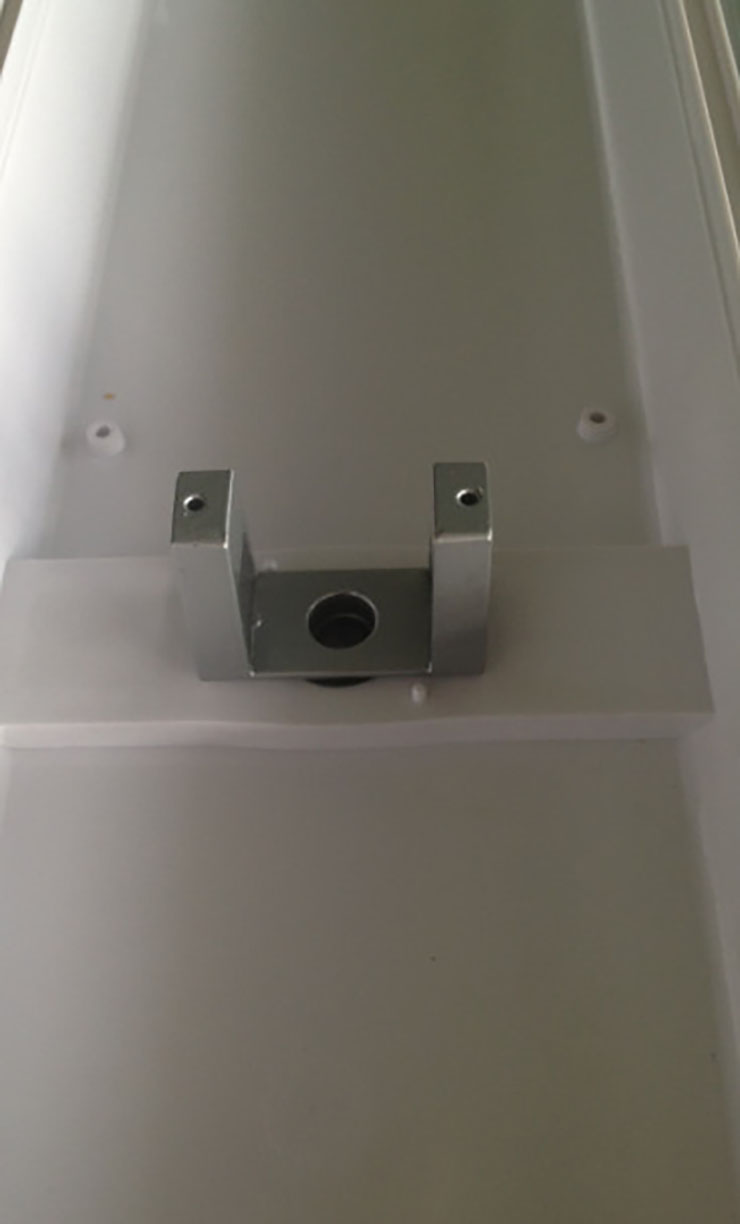 I realized the stand that supported ALL of the competitors versions was made from plastic, not very good for heat transfer at all so I tooled a full 6set mould to make the stand out of Diecast High purity Aluminium.(Not a cheap mould!!)

The critical factor was to ensure that this clip would connect to the Aluminium extruded gear tray and exit the fitting at the back whilst maintaining the IP65 rating of the fixture.

For those who know this part it was essential it locked onto the back plastic part well to maintain the IP65 nature of the fitting and...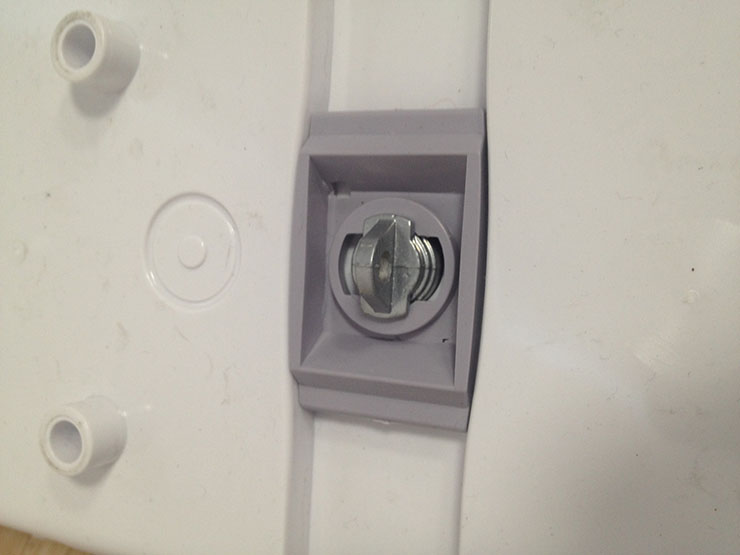 Worked perfectly!!

Now I did not expect that to reduce heat build up drastically but it is much better than using the plastic stand and containing all the heat within the fitting.

At least should the fitting get hot then the heat does have an exit point.

So how about the look and feel of the Light, this to me is as important as the structural integrity of the fixture so I was very keen to test if this would have the look I wanted. I wanted an end user to never know the difference only for the electricity bill to be vastly cheaper.

The effect was Stunning!!!..Perfect and just as i had invisaged.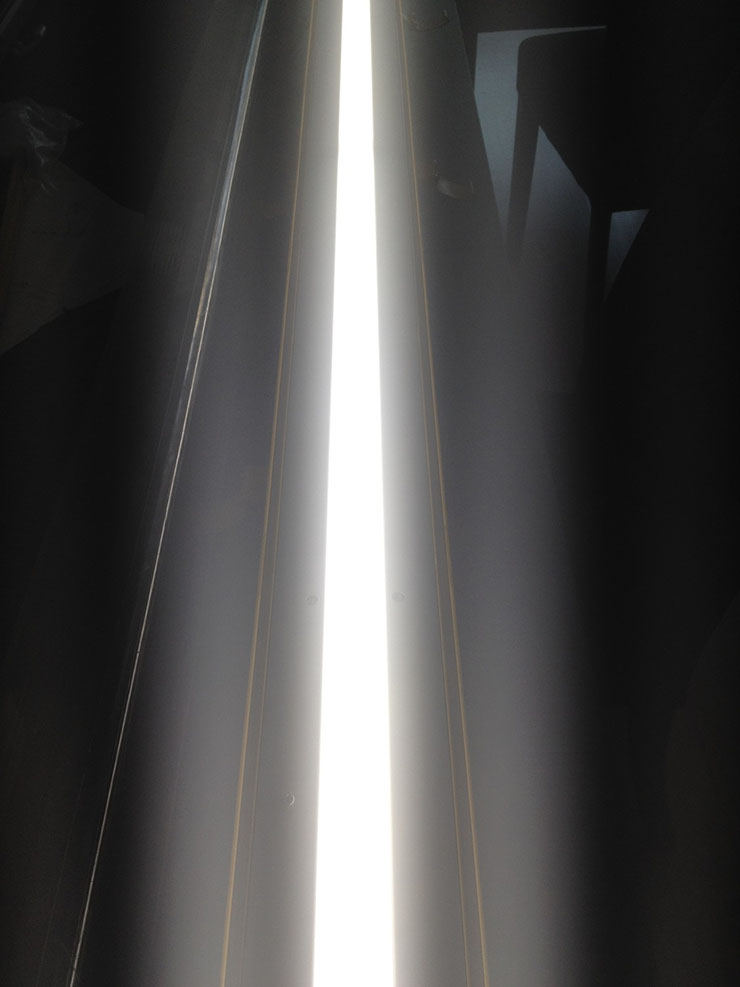 So I finished the samples off by working with our trusted Driver suppliers (I deal with Factory owners) to ensure we made high quality.

We grommeted the ends so that no shorting can occur at all and so the full rage was born...Quick connectors from the driver outputs.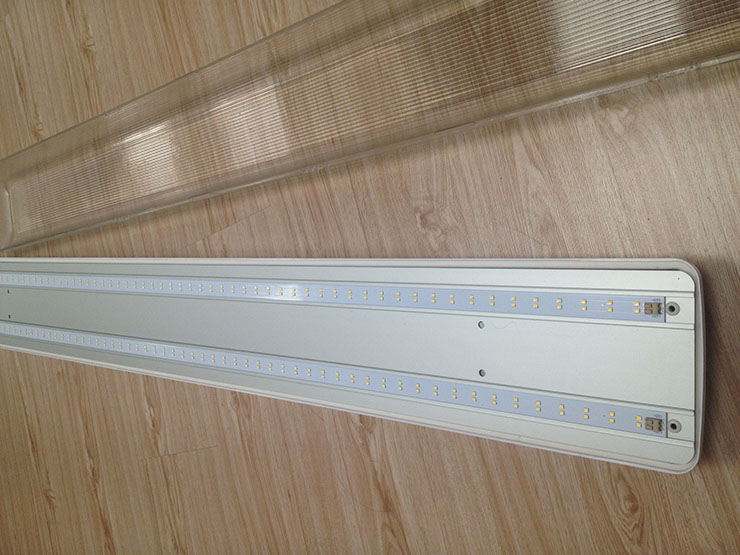 Also ultra important was the diode spacing, diode mapping and wattages we aimed for to replace conventional

Standard fittings are:

1x18W, 2x18W, 1x36W,2x36W,1x54W,2x54W so we aimed for 40% reduction of power consumption so we could gain the maximum Light.

AL-NCF-1x10 10W LED version. 1200Lm. Replace 1x18W.
AL-NCF-2x10 20W LED Version 2400Lm. Replace 2x18W.(36W)
AL-NCF-1x20W 20W LED Version 2400Lm. Replace 1x36W.
AL-NCF-2x20W 40W LED Version 4800Lm. Replace 2x36W.(72W)
AL-NCF-1x30W 30W LED Version 3600Lm. Replace 1x54W
AL-NCF-2x30W 60W LED Version 7200Lm. Replace 2x54W.(104W)

We will also sell the spare parts to those who wish to convert existing fittings to LED and use there own PCBs. If these items are copied then it looses the benefit to the manufacturer but we are very happy to supply parts at excellent rates on these.

We are certain Manufacturers themselves in?Europe, USA, Australasia that know the fittings are simlar can benefit from our mouldings and we are happy to supply parts at excellent?
costs to support them.

AL-NCF-ST Stand for LED Gear Tray, Please request Extruded gear tray to fixture size and we will quote.

Please note we are now in production of a few complete fixture orders?in our Ningbo factory on these ?qty total over 5000pcs...and we are welcome to discuss housing options, buying alternative housings to suit our parts.

For more information, pricing and specification contact:

For Manufacturing prices, Parts or component (For importers only) No area has exclusivity and Patent is now part of Gloabl cross patenting agreements. (Europe, Australasia and China all part of).

Barrie@auraledlighting.com? 0086 13566002389

Sales1@auraledlighting.com?0086 15988666191

Auraled lighting, 1599 Ju Xian Road, High Tec Zone, Ningbo, Zheijiang.

www.auraledlighting.com

Should you be a wholesaler, designer or lighting specifier that understands the above and is looking to forward plan projects/stocks. (As we will only quote to importers from above).

UK (Only) But note Zero stocks on these ?are in the UK...Lead time is 90days.

Auraled Ltd 0203 4189870, Cromwell trading Estate, Cromwell road, Bredbury, Stockport.

I will post pics from our production area soon....

Cover image: