Less than a few years old. Every uplight has failed..! Time for new technology! (February 27th, 2017)
(2019/9/16)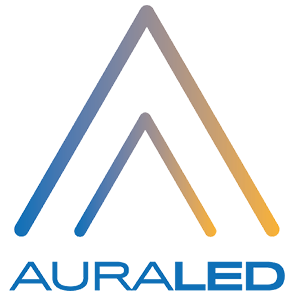 You may think I am wrong to keep on! But the more we develop the Illustro range the more I realize we are right to do so!

I went out last night with my wife to try to purchase some gifts for a friend in a shopping area constructed less than a few years ago. All the exterior walkways had inground uplighters, Hundreds of them, each and every one was broken.

Granted this was in my home City in China so they probably used a cheap versions but my point being why use uplighters if they are going to fail. Why even do the cabling for them?
The are was a really nice shopping area complete with nice restaurants. We ate at Pizza Hut and had a quick coffee at Starbucks next door. The site had many quality names.

Not just failures but catastrophic failures!! Below a few images and bear in mind these were used all the way through for 100s of metres. You can then gauge how many had been installed, possibly 200-300+.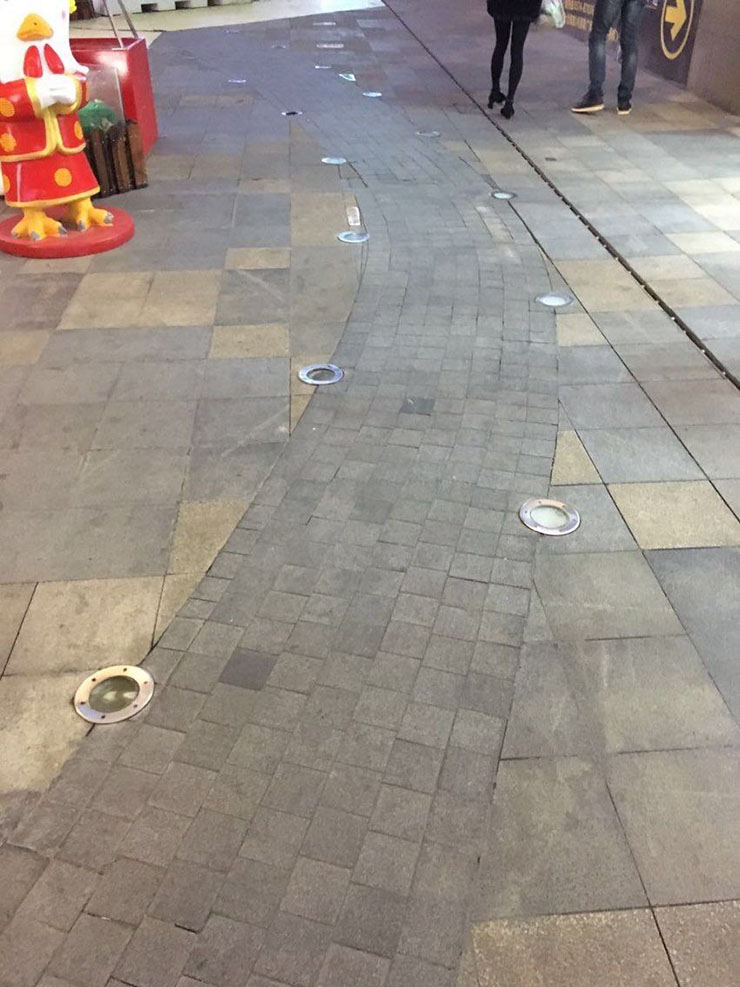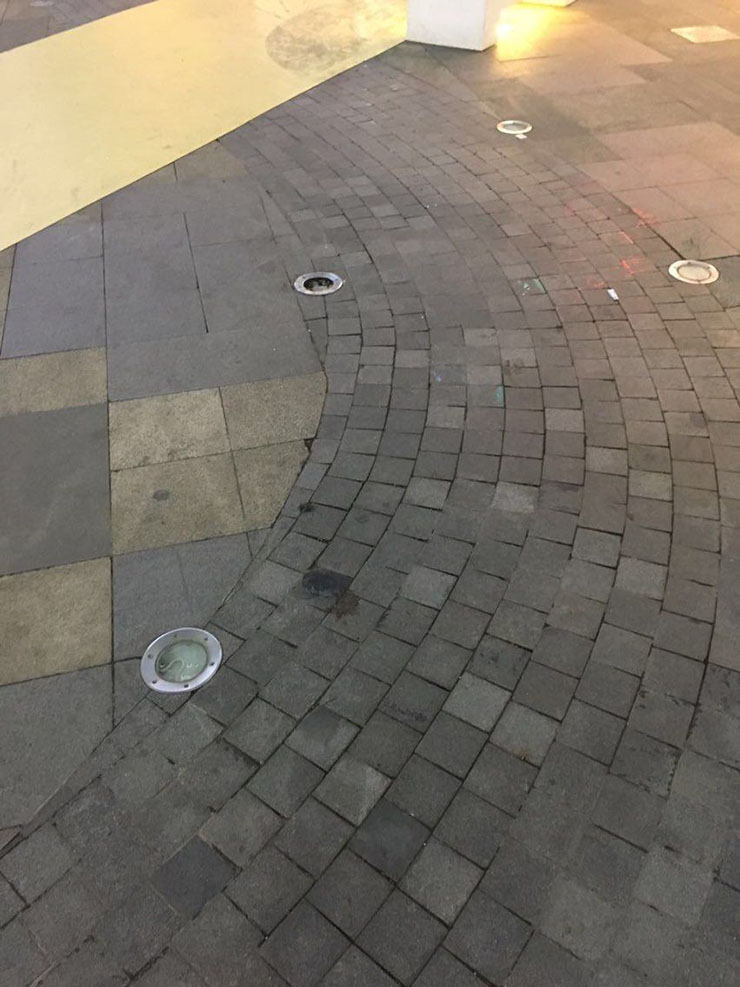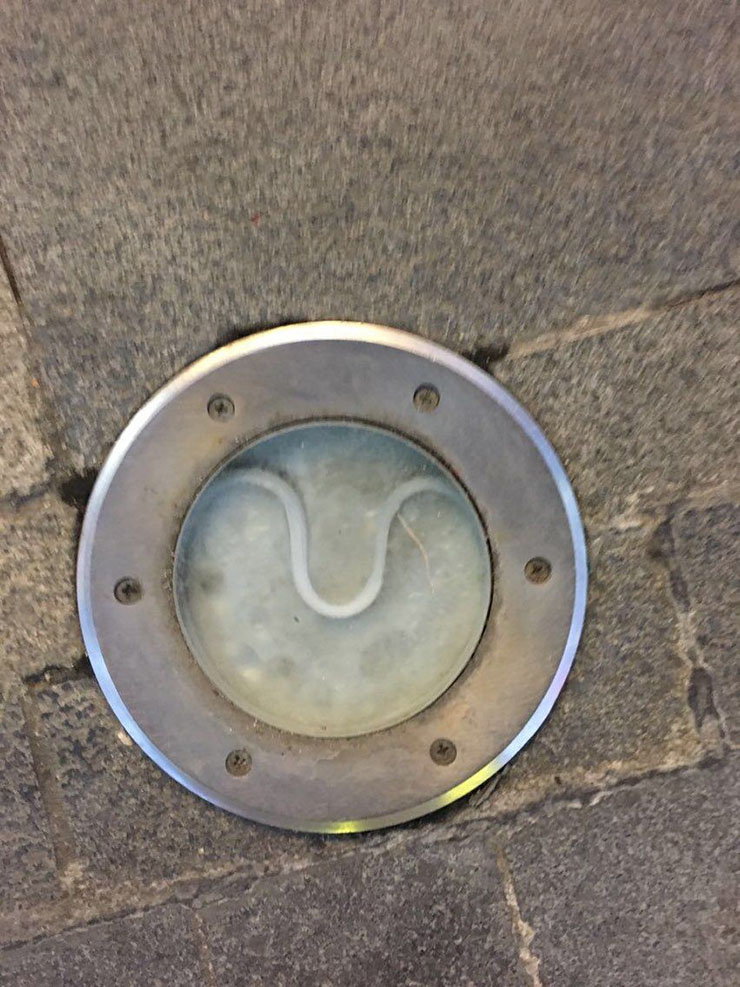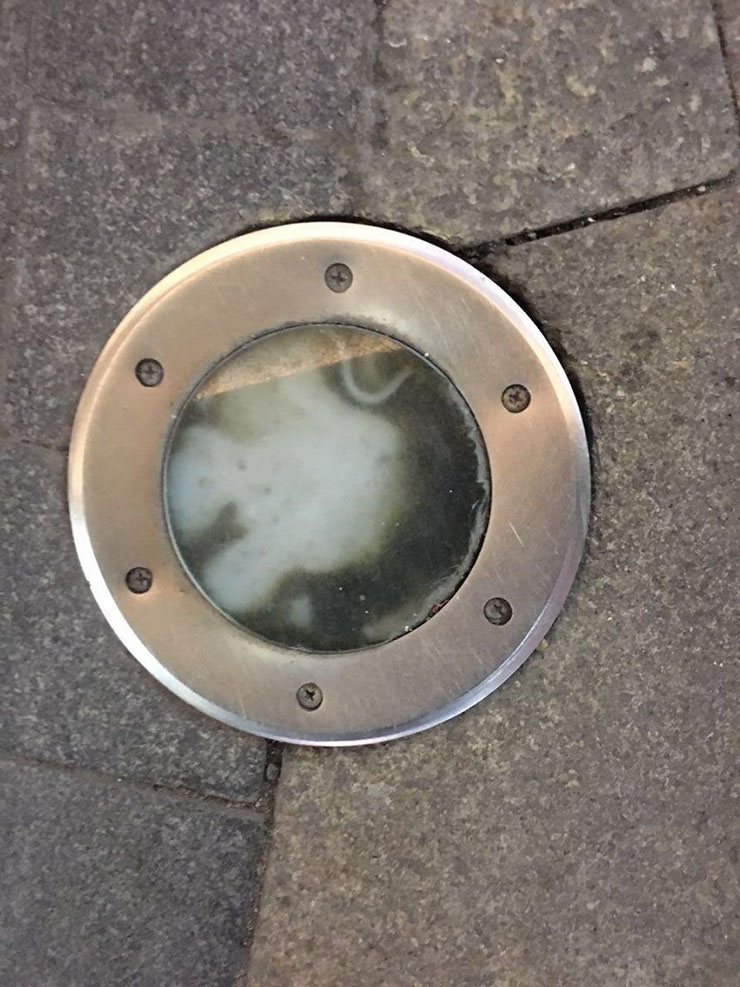 All the bezels had warped. Many glasses had failed and all of the gaskets were out of place. NONE worked!!.

So you see my point why I do not trust many uplighters being made. Why I do not trust those selling on price. You can see why I have been working on Illustro.

I hear these stories often in the UK also. Companies selling on price and wholesalers having lakage issues.

It is why many contractors will no longer fit buried uplighters.

It is why I am working hard with the Illustro range of induction coupling uplighters that will not have these issues.New moulds are being made, High end approvals done.

We have been also working hard to get the manufacturing set up correct and everything 100% tested.

The Thread on the below link has been viewed 10,000 times and many are starting to use Illustro: https://www.linkedin.com/pulse/electricians-biggest-nightmaresolved-auraled-ukburied-auraled-uk-ltd?trk=prof-post

Just a quick view of the video below will give you a small understanding why this is gaining popularity.

Maybe I am wrong to think should any construction company develop an area full of nice restaurants and stores to then scrimp on feature lighting is wrong.

The Market has been way to long buying on price point to feed the distribution channel instead of looking at ways to make better.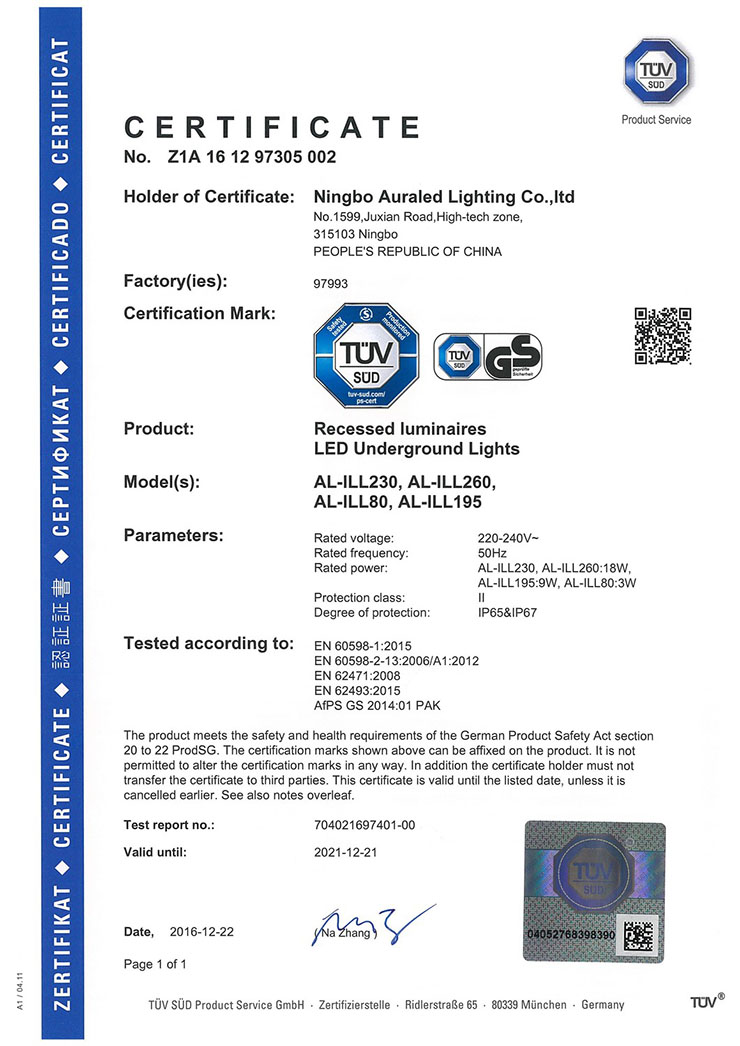 We put approvals next to technology.......! Next time you choose uplights use Illustro....! Guaranteed to last.

We have exclusive agreements now in France, NZ, Australia and the UK (www.auraled.co.uk).

Maybe it is time you specified another range......a better range.

All use High Quality Cree diodes and come with 5yrs Guarantee as standard from us. We are a company with 10yr History so we can back up our warranties.

Media (cover image)