My Only Post on the Vote to Stay_Leave the EU. (June 22nd, 2016)
(2019/9/17)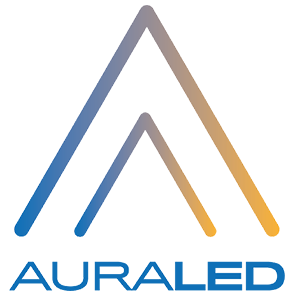 - 2016
After not posting anything about "brexit" since this whole debate has been raging I wish to post my own personal opinion. I ask not to be judged in this and for people to read fully and understand why I draw certain conclusions.

I have had people try to persuade my opinion on the vote and below are my views. I ask most importantly to have my views respected and taken as they are read. Firstly I am dismayed at the "Scare mongering" by both sides.

Nigel Farage is not a representative of my views and opinions and certainly neither is David Cameron as I see them as both having hidden agendas. I am disgusted at Farage¡¯s posters or to use "floods of Migrants" to spread fear, it creates xenophobia and I am the most open person to all cultures.

Start with the current situation of the UK. Schools are now under massive pressure with class sizes, Children are not being educated. Britain maybe "exporting" but lacks innovation in a massive way. Companies just copying others products and an old system getting worse and worse.
I fortunately moved to China 10years ago..so I am a migrant but from this vantage point I can view most nations.

First I look at Australia where they have a points system based immigration system. The Manufacturing has died off in some sectors such as automotive BUT in our industry and others they are winning awards now for technology. As by controlling who is coming in the standards of classes/education is better and ability to learn is therefor better.
I now look at Europe where you have vastly different standards between acceptable levels of quality between the UK and many other nations.

When I came to China i instead of just think it was an easy ride I worked hard and established myself. The Government of China has stricter controls on "immigration" than most as I must get a Visa each year. This makes me more determined to wish to improve myself as always a fear they could make me leave exist.

I believe that is the case for many people who come to the UK and why should they not do. I have a Jamaican friend who+s parents came to the UK in the 1950s, they worked hard, they had self respect and it is passed down to their Children. I have many Asian friends whos Parents/grandparents did the same, they have strived to become better not by abusing the social welfare system.

A few weeks ago I posted that Britain long term would be better off out of Europe and I stand bye that. I think Britain is a great nation and needs to make the society better in Britain. But I cannot, simply cannot allow my views to be a representative of people like Farage. In My opinion the whole "Ideology" of a consolidated Europe is flawed, it cannot possibly work because some nations will bear the greater burden of others. Laws need to be passed at home via a constitution not a group in the continent.

My Major fear and one that will not be appeased is the very fact that the UK is a nation with a large social welfare system (NHS etc) this cannot co-exist when we are part of a collective. David Cameron has not done enough in my opinion to get a deal in place that safeguards Britain. However with the right deal we are better to be part of a consolidated Europe, people should be free to come and go.

Brits buy properties in France, Spain and other nations so why do we have to be a "individual". What concerns me with the case to stay is it is ALL based upon economics, big business and I fear that DC and his pal George (make a mess) Osborne know with the Huge deficit the UK has now we will be screwed, they will be out if we come out.
So my conclusion is I am not voting, I am abstaining. I cannot vote to leave when it is linked to Farage and his Xenophobia of other nations and those less fortunate. I cannot vote remain when I think it is to safeguard an elite, bankers and Bodge it and fix it Tory policies.
I would much prefer we ALL forgot about voting and focussed instead on issues like 1,000,000 families in the UK reliant on food banks. Children drowning in boats crossing to flee wars. But instead we do have a vote and I ask people to vote carefully not by what I posted/wrote or tried to pressure you to believe.

No one is wrong or right for the things they choose, everyone can have an opinion and I respect that opinion. In Summary: If your Voting OUT purely because you have seen many Polish in your area, or Fear others migrants coming in...your Wrong to do so!!! If your voting Stay because you think we can have a Utopia of a consolidated Europe your wrong to think so.

You Vote because of what it means to YOU. I will respect your choice but I do not wish to have your choice thrust upon me...so please please lets end the constant FB posts of "stay" or "leave" and if you have an opinion I for one respect it but do not wish to hear it.

Whatever the outcome all I hope for is that Britain remain a wonderful open nation, full of quality people from a variety of ethnicities, backgrounds and cultures!!...lastly if you have anything negative to say on this post Keep it to yourself! End of post and my only post on the EU Vote. Peace and love to all....

Media (cover image)