Quality is always compromised by a pursuit to be the cheapest! Not Auraled+s way. (November 13th, 2015)
(2019/9/17)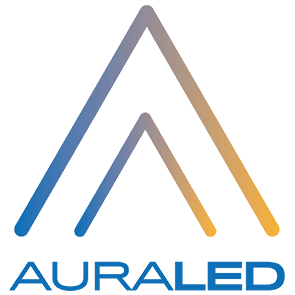 Wow last 4 days I have been in some quite deep and meaningful testing playing with our new EMC/EMI lab test room.

?I have been Living in China nearly 10 years now so not much gets past me in terms of manufacturers and the quality of their products. China has boomed with manufacturers of 600x600,1200x600,1200x300 fixtures.

?The prices have decreased, decreased and decreased as new companies use cheaper materials from alternative supply chains. We have maintained our high quality approach to manufacturing panels from start to this day.

?The amount of e-mails I get stating TUV/GS is unreal: This week big promotion $18 for 40W claiming TUV until I request the full TUV/GS approvals¡­Yesterday one for $15.5 claiming TUV/GS¡­.absolutely impossible.

Worth viewing my opinion on Lux TV:

https://www.youtube.com/watch?v=sg9_93DbPZs
I have Posted our FULL TUV/GS test report before so below is a real one!...on our Models and CB certificate!!: Should anyone require we are proud to offer.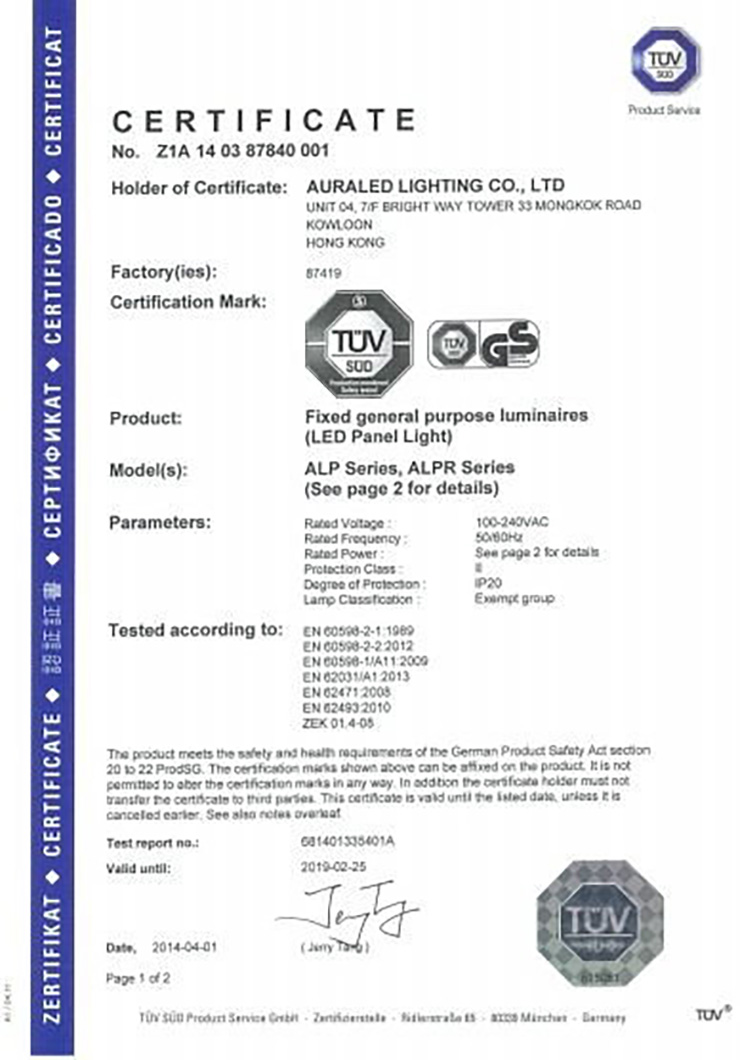 These cheap promotion sales should write instead: dear Sirs our Acrylic Light Guide Plate is 2mm, it is China produced and will turn yellow around the edges within 6months, we will tell you that is imported. We told you the diodes were Epistar but in fact we do not use these but that is fine you will never know¡­! We will send you a sample and it will be awesome¡­mass production however will not be.
Good watch:https://www.youtube.com/watch?v=fQdvrEiIL4A

A client of a client sent me an e-mail last week saying do you know this company as they are supplying several of my competitors at very cheap rates. So what did I do?? I checked them out: The Drivers are never as printed on the case..these are cheap drivers and I do not need to check the claim of approvals as I can see it will not have. The Panel assembly was one of the worst I have seen, more slap together cheap material with only 5-10 workers. Yet the boy claimed they could make 30Kpcs/Month.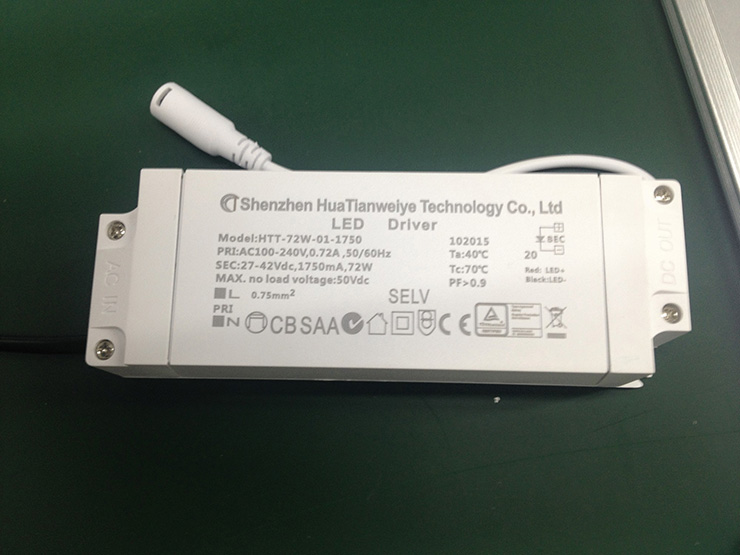 The Panel was poor quality and a little trick in this was the "drive current" of this panel. We use 2 drivers for our 1200x600 and split each circuit down, it maintains longevity on the diodes. These use one...EMC/EMI is massively effected by this.

I not only know the manufacturing base but I know and understand the quality requirements of most nations. India/Russia demand much cheaper product, materials are often low grade and a 2yr Guarantee is accepted. This is from Exhibiting and Manufacturing for a long time, we never cross that over.

However some stand out markets: New Zealand, Australia, USA, Canada, Germany, France and the UK require better quality. In these nations we have clients in each. ?The trouble is when companies say they are supplying the high quality markets but the BOM comes from the low quality supply chain more of the same "fakeness".

The good markets are currently being hammered by price point junkies hell bent on maximizing profits by buying ¡°cheap inferior¡± items and selling in the high standard markets.

So this post is to address some of those issues and really turn the screw on ¡°how they purchase¡±.

A few days ago a thread was run in the UK by a National wholesaler requesting a ¡°panel¡± it was commented on my numerous companies vying to sell product:

¡¤It¡¯s quite ironic that I met the new China QC manager of one?company just after the HK light fair by chance when I was out with some friends. The Chinese Boy 26/27 had asked me ¡°what I do?¡± so I said I am in the Lighting business to that he responded how ¡°Big and Great¡± his company was and passed me a name card. I looked at the name card and told him the product quality they seek is LOW QUALITY and they have numerous issues. He agreed with me!!! I know the factory who slaps together the panels for them!Not good quality.

¡¤Another poster ¡°had their own factory¡±. This however once again is strange?as their supplier had been pushing me to buy from them for many months. But one of them that paint a pretty picture naming clients but product not very good.

¡¤Producers: Ok let me start with producers as not one exist, not two but hundreds. I have written about topics such as good thermals and construction before. Most however are just slapping together a few layers of materials. It is really not rocket science for them.

The thing is this is like every product that has come from China on mass production for the past few years. Remember floodlights¡­when the prices were good then everyone started trying to sell cheaper and buy cheaper?? Wow the failures were hideous¡­companies doing projects today, then gone tomorrow, massive recalls by some importers.

The very very same is happening with LED panels. With so much BULL being spouted about guarantees it is unreal. Fact if I or any of my clients worldwide or my UK partnership offer a 5yr Guarantee we WILL be around to honour that, it will not have depreciated (L70) enough to worry in said 5yrs. We already have excellent installs from 5yrs ago without issue. One client who will remain anonymous but has sold 1000s came to our booth and I was so happy when he said in front of another potential client "I have worked with this company 4yrs more, without issue, great company".

When something is poorly constructed it often hides a lot more than just what you see on the outside. We have seen the same in every industry, flat screen TVs, even Automotive but if it looks poor on the outside then guaranteed the engine will be poor also. The same goes for LED panels and everything else.

Difference is with LED panels these are Lights used in offices under which people work. A poorly constructed Panel using low quality diodes with poor harmonics will cause headaches to those who work beneath, FACT!. It will interfere with Electronic equiment in said building. Hence our need for EMC/EMI testing.

Here is a Pic posted by one MFR of a sample going out: Just look at the corner?and how it can slice?a finger with the thin backing!...You accept that for price??? I would not even want to see inside this.....Nor test this.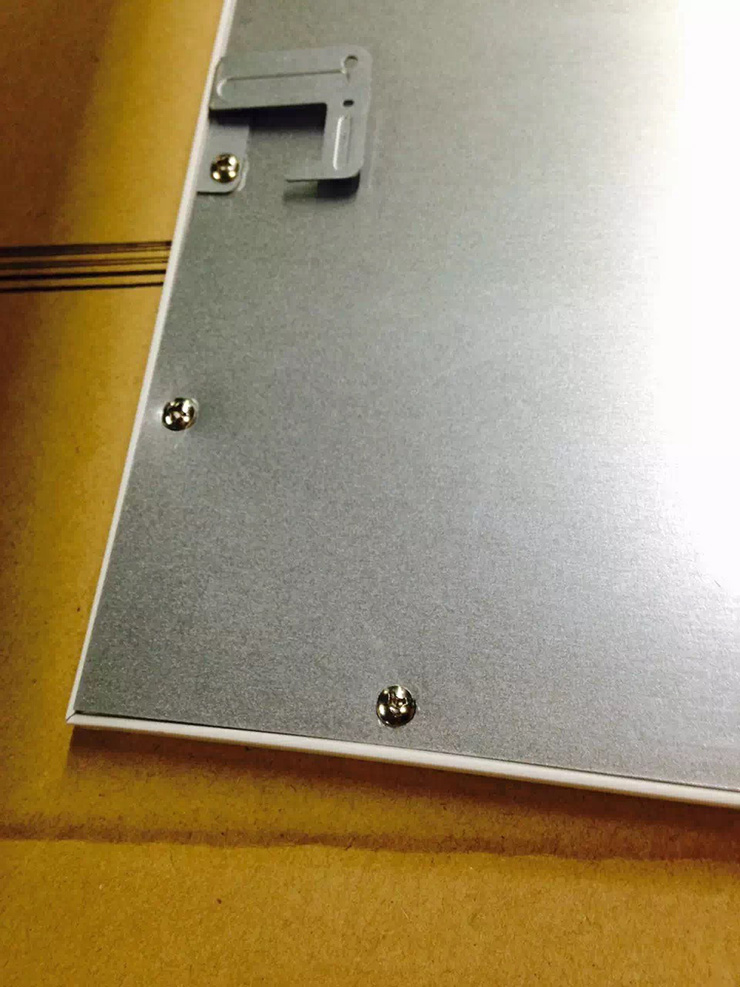 Here is another Very proudly posted picture by a MFR of a new install...She was thrilled at this? Only 10% failure rate....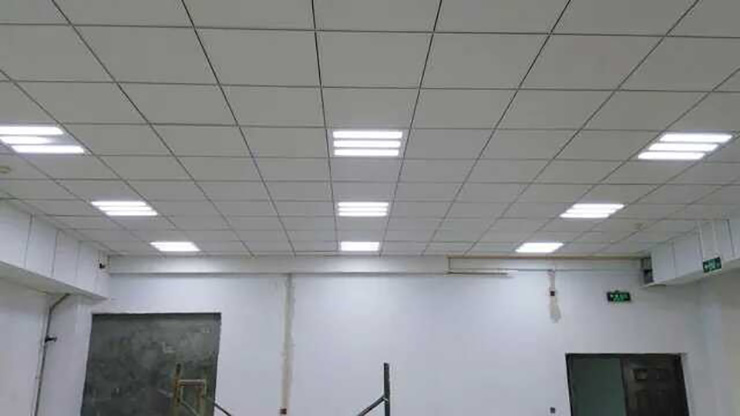 Diodes are important, Driver is important as are the quality of each stage material and assembly. To that end I do not see some of these producers being around in 5years time if the only ambition is to be cheaper and catch more sales. Shift the containers they are bringing in.

The Sad part about this is: is what it is doing in China to the turnover of staff, movement of sales and age of sales. I had this discussion with our?partner yesterday about how to get staff who were career orientated instead of purely sales orientated.

Sales are always "young and Hungry"...told to sell, sell, sell...ie get more business, that means e-mail,e-mail,e-mail. Not How to look after clients they have, ensure quality. When clients then have issues and the sales are still busy fighting to find more clients instead of detailing quality the sales eventually grind to a halt or the sales loose interest.

See anyone can sell by being the cheapest but once someone else is cheaper the sales get bored and move on. So then it is about training and also how we go about an interview selection process. We detailed this as part of a new plan we have going forwards. Soon to be announced.

This part is Hard as generally when Sales become eduicated in business etiquete and fully informed about products they see the future in being a boss not being part of a team.

See we do not wish for staff who have to send promotional non factual lies to clients in order to push for business, we want those who value integrity and learn how to follow clients carefully. As carefully as the production itself. The same can be said for the distibutors we choose to work with, we are not interested in clients who only have the aim to shift containers on price point. I see much further through the proverbial BS of the marketting they are trying hard to do.

?To that end and speaking with Distributors from all over the world, anyone who values name/reputation will work with quality manufacturers of component. They are ultra fearful of getting fingers burnt buying from ¡°cheap¡± so it is then about informative material to ensure added value.

To that end each of our products are Batch tested to ultra strict standards on each and every level.

To that end part of our plan includes seeking distributors, globally not more than one/two per nation to discuss a new idea in purchase and distribution. Prior to these discussions an NDA/NCA will be signed and then we will introduce our very forward thinking ideas that in turn will help said clients to remain profitable.

We have realized that to many distributors have been buying purely on price point alone looking at the instant profit side of the business. Trying desperately to jump on the back of some good dilligent companies work purely with one weapon: price.

Here is a?thread worth reading that I have posted on panels before:

http://www.linkedin.com/pulse/led-edge-lit-panels-getting-cheaper-weekunderstand-sdcm-barrie-vesty?trk=prof-post

We have numerous clients of clients undertaking excellent ongoing projects installing our manufactured high quality products in Chains (Indirect!) as we protect supply chain. We inform clients the differences also between product.

Do not buy purely on price as like floodlights this market will come back to a level of quality once all the people have had fingers burnt and bad experiences with low level products.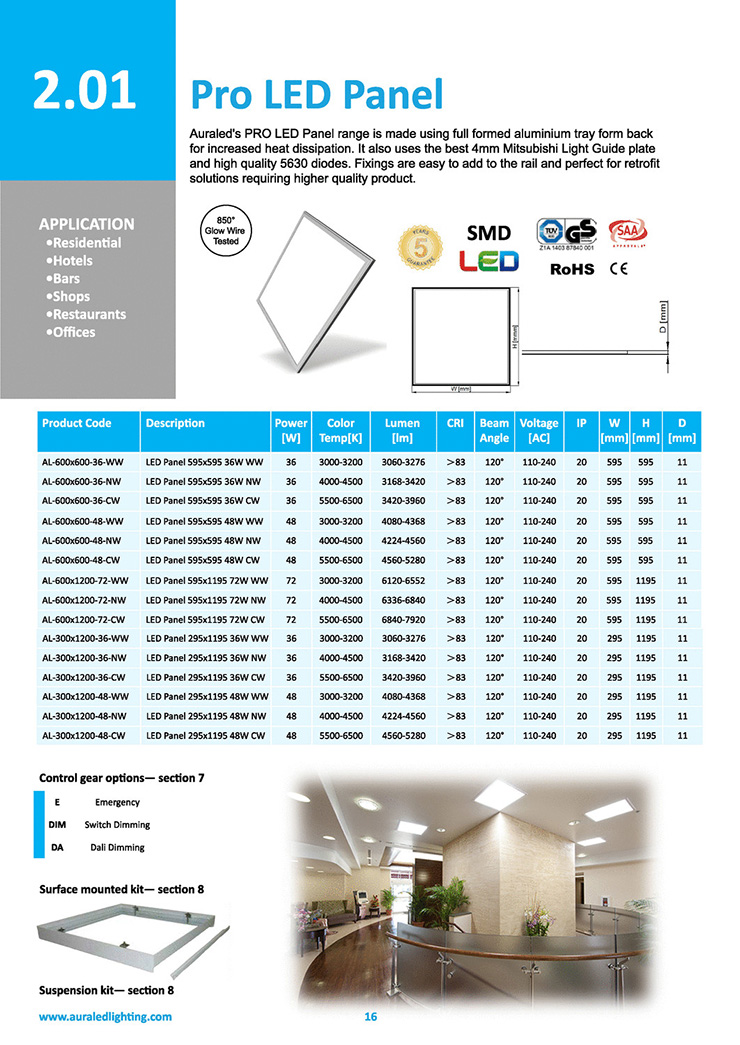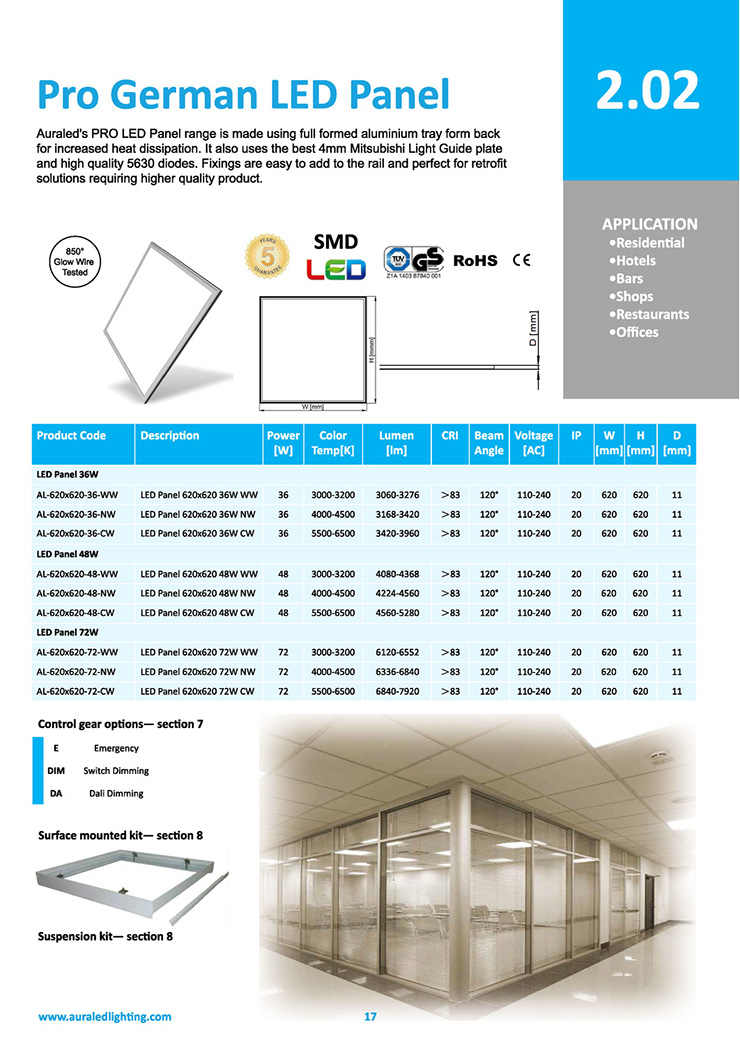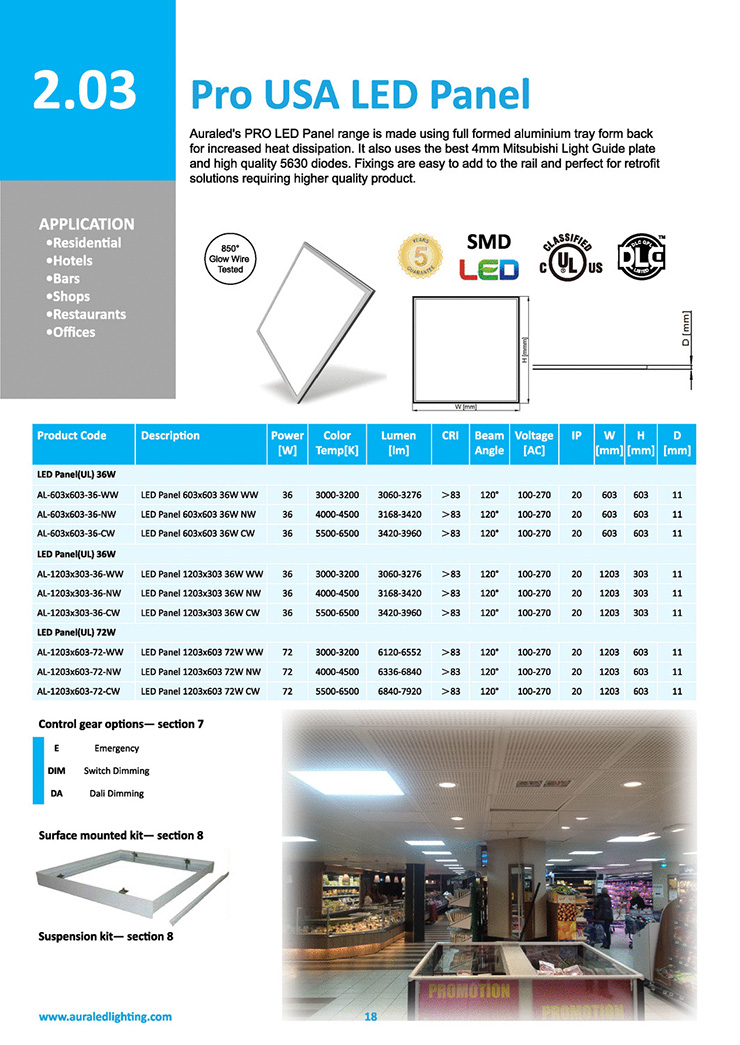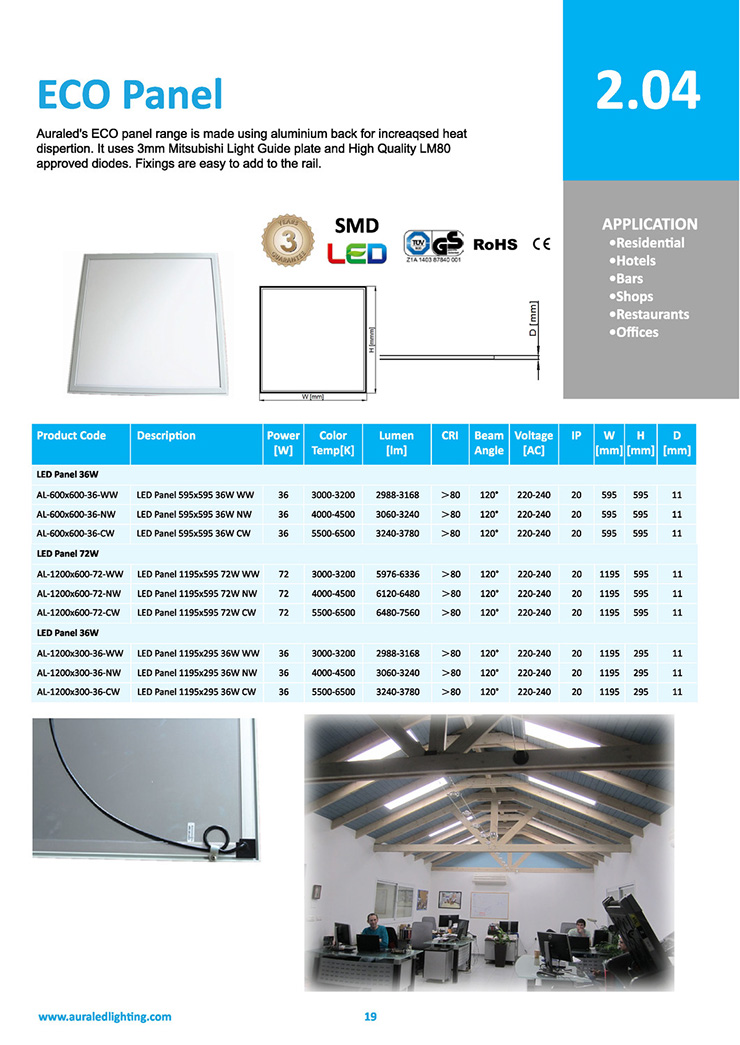 I can post 1000s of site pictures! also! That get set back to us from many satisfied clients.

However we have a very very new concept coming up for ALL lighting distributors that will interest.

If your fed up recieving price point e-mails and your clients getting those e-mails also, fed up not knowing if factories are telling lies or the truth and wish to protect your market maybe its time you contacted us to discuss?these ideas.
Lastly if your going to claim TUV/GS approved make sure you have said certification.

Here is a recent pic of one of our production Lines on panels...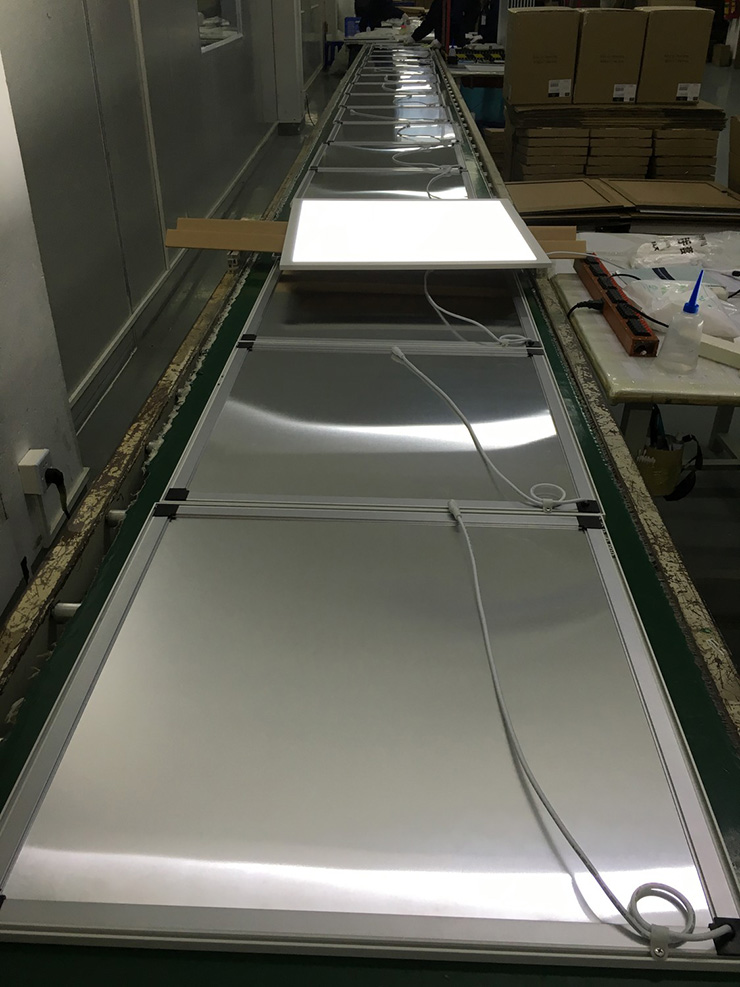 Barrie@auraledlighting.com

Cover image: