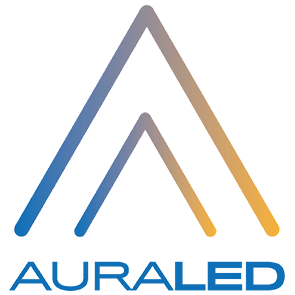 Hi All readers,

I came back to China 3weeks ago after an extensive 7week Europe trip. Over the course of 6weeks I drove over 7000miles in the UK and probably visited 200 wholesalers on behalf of my UK company.

My 2nd day in the UK was not very good as I had been asked to spec a project for High Bays. A referral from a friend. I drove 150miles to the site, measured up and had a full scheme including payback done.

The Client then informed the office on my 4th Day that he had "bought some off the internet cheap". The price he mentioned I am 100% certain we will be hearing from him again in the future.

So after said disappointing start I continued my journey with a little trepidation of what I may well encounter. Just hoping that the "Price" war will not be a consistent theme.
However what I encountered on the duration was quite the opposite.

I visited all the following areas: Newcastle, York, Grimsby, Hull, Lincoln, Peterborough, Kings Lynn, Norwich, Yarmouth, Ipswich, Bury St Edmunds, Cambridge, Colchester, Chelmsford, Watford, London, Luton, Leicester, Nottingham, Derby, Stoke, Birmingham,Telford, Worcester, Gloucester, Stroud, Bath, Oxford and a lot more plus a lot of local to Manchester wholesalers...! So you can see I was busy....

I met with group Managers, Branch managers, lighting designers and many who are informed including the LIA who I believe are having a major influence now.

Many who have known me personally for 20yrs also.

One conclusion: When LED was new the easiest way to buy and sell was to buy on price and sell on price however quality would therefor suffer.But now the market is aware of who has a bad name and who has a good name.

Now some have a name that is not good.....! leave at that.

Many have fallen in to the trap and even Chinese manufacturers are realizing that following the pursuit of buyers requiring "cheaper" is not beneficial to the overall market.

Many wholesalers I spoke with are now "Fed up" with competing on some LED products. Many telling me that when anyone calls for say "LED panels" they know whatever price they give another will undercut.

Because the market had no semblance of stability and it had gone from an understanding of a product to becoming a commodity of product reference.

No wrong nor right exists in truth. Many will fit a panel as an example and only need 1yr cover however others will want project longevity.

But like everything the times they are a changing and it is fuelled by the lighting designers, specifiers, contractors and wholesalers who do not "just want a sale" but now want "To maintain quality".

These have more knowledge than before to create informed choices. As do ALL the wholesalers I spoke with in fairness.

Many telling me: We now offer A, B and C level pricing so that the client can decide the quality they want. The C level price often given with zero guarantee, free replacement only.
I Headed to Frankfurt after my UK trip to meet with clients for our manufacturing side and the show left me with a few thoughts.

Even the Chinese good manufacturers are starting to raise their game and avoid the pitfalls of Cheap price produced product.

The rush of "you want LED"...is replaced with more technical informed questions such as material use, type of diodes, approvals and testing.

The market is vast and the race to be the cheapest is over......!

Having been back 3 weeks I had to make a quick trip to HK and Guangdong and some things stuck in my mind.

I manufacture and am ultra careful how I choose partners also for outsourcing. I was however accosted many times with "We have cheap x" and I noticed like others I said "No Thanks".

For all the good manufacturers who are busy please keep informing clients what Cri is, What material ratings are, what drivers are used, what heat sinking is about...

For the few motorists I nearly had crashes with in the UK I apologize but I have lived and drove in China for way to long....!

What is strange to me over the course of the weeks I have been back I have received many enquiries from clients in other nations requiring way higher spec products...

That tells me the rush for LED is OVER! The Rush to be the cheapest is OVER! The Times they are a changing....

Thanks to everyone I met when over in the UK. I hope you keep working with the Team at Auraled.....!

Now back to manufacturing and we have some new plans in action....

Best Wishes

Barrie

www.auraledlighting.com

www.auraled.co.uk