What is in a China Warranty A little advice to getting it right. (July 18th, 2016)
(2019/9/17)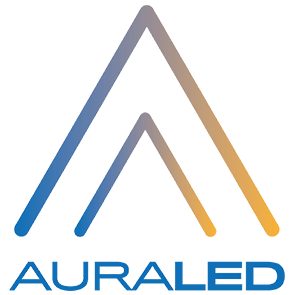 The below is NOT all Chinese companies and is meant as only advice towards buyers or those who wish to work with Chinese manufacturers.

We have not had lots of issues to deal with, some small fixes, small issues and one that I would classify as Major detailed below.

Case 1:??Client sends a Modification to an existing part at short notice to meet the scheduled production lead time. To give a background we hold/produce over 30private moulds for said client and shipments contain several qtys at a time. One of the engineers missed part of the modification as he was under pressure to produce. This meant upon arrival 2 months later a slight re-work was required. Auraled Lighting apologised and paid for said re-working.

Case 2: A clients order contained multiple lines of CCTs and one of those lines was produced wrongly. Solution: Auraled Lighting re-produced and shipped FOC without re-charge or recovery of the wrongly produced line.

Case 3: What I would call a big one. 5yrs ago one of our clients requested a series of moulds but specified a driver manufacturer/refs we had to buy to use. We checked the driver MFR out and as they had been visited by the Chinese Premiere and had ALL approvals/QC we felt safe to purchase. First 1000pcs we tested and shipped after assembly, No issue. Second 1000pcs the same. Third however we tested and these were fine over 24hrs but after 3months of sales the client reported large failure rates.

What did we do? what did our client do? What did the driver mfr do?

Well first We paid for samples to be shipped back to us in China to send to the factory for testing. The Factory received and tried to claim they had "no issue". This went on for a few weeks afterwards including a rather heated visit by myself where the "sales" told me they were unable to make a decision it was "upto the Boss" who was not around.

Our Purchase manager however caught the factory out when viewing their Chinese website that had Job positions available as "QC line inspectors". Our PM after heated discussions gained admission from the Driver manufacturer they had suffered a QC line position fault on SMT that had caused a weak solder point in a resistor. This then not showing up in 24hr testing but after a few weeks of constant running the solder point failed. We subsequently found out we were not alone in the issue with several "manufacturers" being effected.

So we gain admission of fault so now we need to address a client who has put 1000fittings into various sites in his nation. We had already in the meanwhile found a suitable
replacement vetted supplier and were producing replacement/new orders (trouble free since).

The Factory proposition and all they would accept was to produce the drivers once again, send to us and we pay to ship to client. No compensation at all. They would not budge further than this.

Several months after this incident when the client had replaced the drivers in any faculties, during a discussion with me he said it had cost him a lot of money ($30,000). It was not our fault as the client had specified the driver usage. However I decided to tell the client to deduct half that amount off an order we had just shipped.

Obviously we would NEVER use said driver manufacturer again.

See mistakes are going to happen BUT you should never wish for your client to be out of pocket and I took it as "we know China". How you treat clients defines how you will go forwards. The client still works with us and has done 10yrs.

If a mistake happen it is a "company" share responsibility.

So Here is some ideas of the?replies?I have met/clients have met when working with those who offer guarantees pm every mail.

1) Mass failures on products.

"we will send some free with your next order"

2) the blame game?"sales" person excuse. I have seen this happen many times.

"That person has left now and its to much salary for me to loose"

3) the Factory excuse. ?A client had this occur on his last visit.

"We don+t make that anymore but we can give you something else"

4) The Nightmare...

The Boss closes the company?and re-starts somewhere else in a new name.

...............................................................................................................................

I generally use Linkedin to share information with professionals. So here are my 10 top tips for ensuring your not going to be left high and dry from China.

1) Never believe Guarantees on e-mails with prices attached. Overseas buyers have no legislation or legal right to claim should goods fail.

2) If your going to purchase from China do so with companies who have structure in China, even with agents. 5% extra is better than 100% loss. We work with some of those agents also.

3) Spell out all terms and conditions of your purchase. This is much easier in Chinese to Chinese contracts.

4). Look for Chinese registered companies like ours.

5). Look at exhibition history as well as factory equipment. Showing and having confidence in products shows that the supplier has clients. Having clients means that they have looked after said clients.

6) Follow up constantly your orders. Ask Questions, ask for photos, ask for test results, ask for packaging pictures.

7) If you wish to do private moulding do this with a company who can oversee everything and protect your product.

8) Never accept changes unless prior authorized. A famous quote known to all in China is "we changed it because......" it is always best to keep asking questions.

9) This one is important as it has come up in recent situation where I helped someone who had a major issue. If a staff leave a company and has followed your orders do not accept if they tell you to move the mould. Know where your mould is located, know who owns it, know who protects it for you.

10). Get samples and constantly dialogue with your supplier. Make sure mass productions are the same as your samples.

I really hope my advice is followed as if you follow this advice you will be able to work closer with your supplier.

All said China is not that bad to do business with but it will often take diligence to make you ultimately satisfied.

Often diligent companies product is copied and when copied it is made on price to entice point only.

Guarantees from any company should be about the company not an individual.

Barrie@auraledlighting.com

www.auraledlighting.com




Media (cover image)